January 8, 2018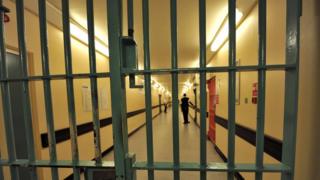 Victims' groups and charities have condemned the decision to free sex attacker John Worboys on parole after serving 10 years in prison. But was that decision, in part, a story of unintended consequences?
Following his 2009 conviction of 19 offences including one count of rape, the former black-cab driver, who is believed to have carried out more than 100 rapes and sexual assaults on women, was given an indeterminate sentence for public protection – known as IPP.
These sentences were introduced in 2005. At that time the criminal justice system faced a worrying problem.
Some dangerous and prolific violent and sex offenders were nearing the end of their determinate sentences.
They manifestly remained a danger to the public, but had to be released. The IPP was designed to deal with that problem.
Under it an offender is given a minimum term for the offence they commit, but will not be released unless they can demonstrate they are no longer a danger to the public.
It was envisaged that it would be used to deal with a small number of dangerous offenders.
However, it rapidly became clear that the courts were sentencing thousands of offenders to IPPs – some with minimum terms as low as 10-18 months.
'Clogging up system'
The IPP became known as the new or de facto "life sentence" and the prospects of parole for many of those serving them were slim.
Courses and treatment within prison to address offending behaviour were not always available, so many offenders remained in prison, clogging up the system, long beyond the expiry of their minimum term.
Cue a sea change.
Once it became clear that IPPs were being overused and in some cases for low level offences, the pendulum swung.
Campaigners pushed for a change and ministers responded. IPPs were abolished in 2012 and pressure built to deal with the backlog of the thousands who remained in custody on them.
In 2016-17, 576 were released. That represented some 46% of those on IPPs who applied for parole.
No one can say what bearing, if any, this change had in John Worboys's case.
What is clear is that those in prison on IPPs who have served their minimum term, are now being released in large numbers.
Read more: http://www.bbc.co.uk/news/uk-42581142