October 7, 2017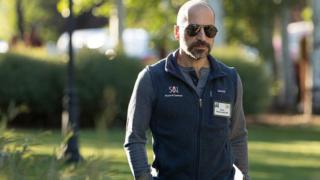 Uber's new chief executive will meet London's transport commissioner later to discuss the firm losing its licence.
Dara Khosrowshahi is meeting Mike Brown, who runs Transport for London, which has criticised the firm's record over reporting criminal offences and carrying out driver background checks.
Uber has apologised for "mistakes" and said it could make concessions.
Uber's licence expired on Saturday but its drivers can continue to operate in the capital while it pursues an appeal.
TfL said Mr Brown was holding the talks with the taxi-hailing app firm's global chief executive following an approach from the company and at London Mayor Sadiq Khan's request.
The regulator decided not to renew Uber's London licence last month after it deemed the firm "unfit" to run a taxi service.
An Uber spokesman said the firm had yet to file an appeal, but the company has indicated it will do so before a 13 October deadline.
The meeting comes as Mr Khosrowshahi faces pressure in the US over former Uber boss Travis Kalanick's influence over the company's board.
Mr Kalanick, who is still one of the firm's biggest shareholders, appointed two new directors in a surprise move on Friday.
---
Analysis: Don't expect immediate peace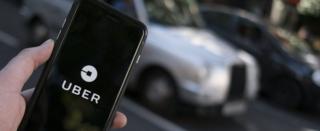 By Rory Cellan-Jones, BBC technology correspondent
For Uber's boss, today's meeting is the chance to show the company has changed since he took over.
Dara Khosrowshahi's admission a few days after TfL decided not to renew its licence that Uber had "got things wrong" was already a marked change of tone from that of the taxi app's hard charging founder Travis Kalanick.
There's also a sense that the London Mayor Sadiq Khan, who welcomed the apology, would like TfL to find a way to reach a deal with Uber in the longer run.
But don't expect peace to break out today. The likeliest outcome is that Mr Khosrowshahi and TfL commissioner Mike Brown will release bland statements talking of a "useful" meeting but stressing there are still lots of issues to resolve.
Meanwhile, Uber's lawyers are gathering evidence and gearing up to launch an appeal – a lengthy court battle rather than a quick meeting over coffee may determine whether the taxi app has a future in London.
Read more: http://www.bbc.co.uk/news/business-41467433