March 31, 2018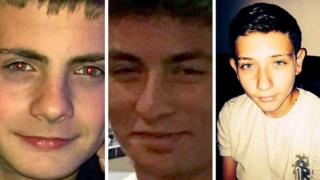 A drink-driver who hit and killed three teenage boys as they walked to a birthday party in west London, has been jailed for 13 years.
Harry Rice, 17, George Wilkinson and Josh McGuinness, both 16, died instantly when Jaynesh Chudasama struck them at more than 70mph in Hayes.
Chudasama had admitted three counts of causing death by dangerous driving.
He was described by one of the boys' parents as "a coward" after he ran away from the scene.
Reacting to the sentencing at the Old Bailey, the victims' parents said the jail term was "an insult to the lives of their children".
Chudasama, 28, of Hayes, had traces of cannabis in his system when he ploughed into the boys in his Audi on Shepiston Lane, on 26 January.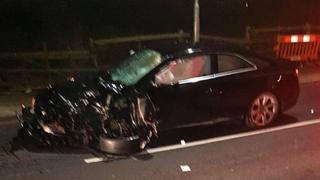 The court heard in February that Josh was struck with such force he was thrown over a fence and into a nearby cemetery.
Harry was carried on the bonnet of the car until it crashed into the cemetery wall, and a girl held George's hand as he lay half in the road and half on the pavement.
Chudasama fled the scene, but was pursued and caught by two boys before subsequently being arrested by police.
As he was sentenced Tracy Blackwell – Josh's mother – told him "you are going to rot in hell, mate".
Eight hours after the crash the defendant had 79 milligrams of alcohol per 100 millilitres of blood – one milligram below the legal limit.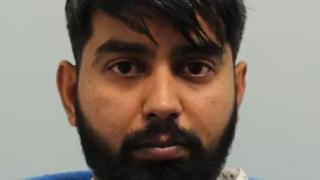 It was therefore estimated that at the time of the crash his level would have been at 213 milligrams of alcohol per 100 millilitres of blood, the court heard.
As she sentenced Chudasama, Judge Wendy Joseph QC said: "It is obvious that nothing any court can do can measure the loss of Josh, Harry and George for the obvious reason that their loss is immeasurable."
She jailed him for 13 years and disqualified him from driving for 13 years and six months.
The maximum punishment for causing death by dangerous driving is 14 years in prison, however the court heard Parliament is considering proposals for life sentences for the most serious cases.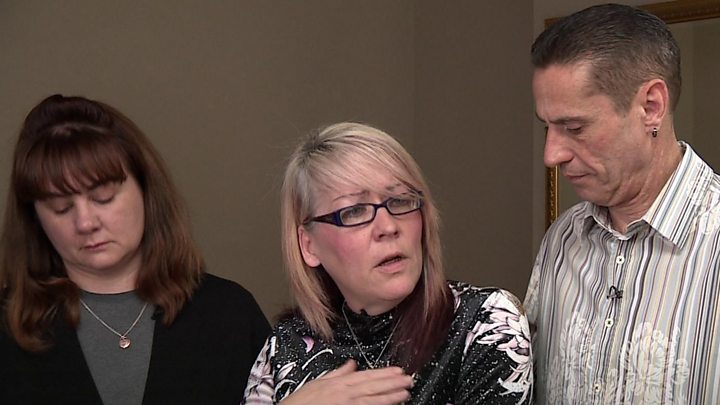 Harry's father, Ian Rice, said the boys' friends cleaned up the crash scene themselves.
"They came across a lot of things that you wouldn't want to see – the remains of the boys for instance," he said.
"Blood on the railings where our sons were.
"The boys and girls, their friends, went back to the Goals, got some equipment, came back, and cleaned the railings of our children's blood."
Police response 'shambles'
He and other parents said police kept them waiting for about five hours after the crash without telling them what was going on.
Mr Rice said the police response to the crash has been "a shambles".
Josh's mother Tracy Blackwell said family liaison officers did not come to the Premier Inn where she and other parents had been told to wait – so a police officer who was "not trained" to break bad news had to tell the parents their sons were dead.
"It's not just been one mistake," she said.
A Met statement said a specially trained family liaison officer was assigned to each of the three families to provide support during the investigation and court case.
It added: "We are concerned to hear that the families have not been satisfied with aspects of the police investigation and will endeavour to speak to them about these issues and address their concerns."
Read more: http://www.bbc.co.uk/news/uk-england-43574133