February 18, 2018
A Sikh Uber driver claims he was held at gunpoint on the job by a male passenger who asked questions about his national origin and allegiance to America.
Gurjeet Singh, a religious leader from northwestern Illinois, said the passenger put a gun to his head on a nighttime ride on Jan. 28 and stated, "I hate turban people; I hate beard people."
Singh wears a turban and a beard as signs of devotion to his Sikh faith.
The Rock Island County Sheriff's Office is investigating the alleged assault but has yet to make an arrest. In the meantime, the local Sikh community is troubled that the armed suspect remains free, according to the Sikh Coalition, a national advocacy organization that is representing Singh.
"We do still remain concerned that no arrest has been made and the State's Attorney's Office has yet to file hate crime charges," the Sikh Coalition's legal director and Singh's lawyer Amrith Kaur said in a statement. "Mr. Singh and the local Sikh community have the right to feel safe. The reality is that hate crimes are not only attacks on individuals; they affect the entire community. They make all of us less safe, and everybody should be outraged by this."
Singh came to the U.S. three years ago to serve the Sikh community in the Quad City area on the Mississippi River as a granthi, an individual who helps lead Sikh congregations through hymns and prayers. He's a legal resident of the U.S., Kaur said. In late December, Singh, who has a wife and a toddler, started driving with Uber to supplement his income.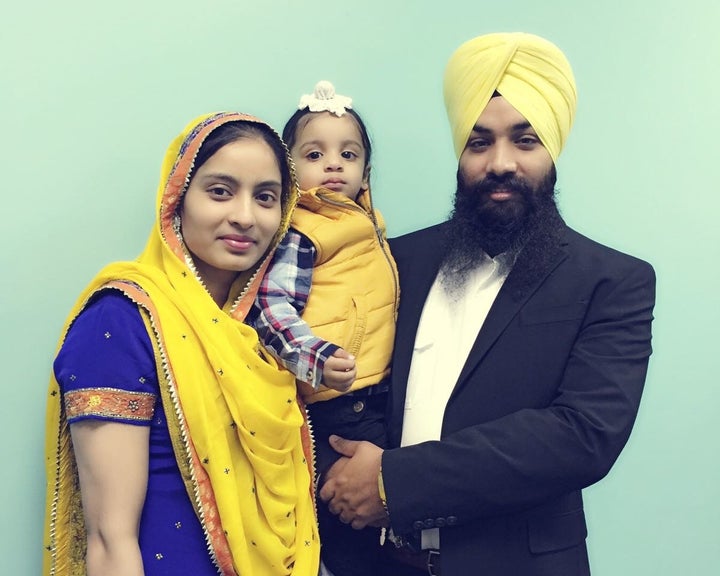 At 10:39 p.m. on Jan. 28, Singh reportedly picked up two passengers ― a male and a female ― next to a tavern in Moline, Illinois. According to the Sikh Coalition, the man started interrogating Singh about his origins, asking questions like, "Which country do you belong to?" and "Do you serve our country or do you serve your country?"
Singh, who speaks limited English, was "confused and scared" by the questions. He explained that he was Sikh and that he serves both the U.S. and his home country of India, since his parents still live there.
"The attacker's behavior escalated more and more as Mr. Singh tried to inform him about his religion, about the tenets of Sikhism, why he wore a turban," Kaur told HuffPost. "As that went on, the attacker became more and more incensed, to the point where he pulled out a gun."
The woman in the car then "forcibly removed" the male passenger from the vehicle, the coalition said. She then apologized for the male passenger's behavior and told Mr. Singh to drop her at home and to avoid taking the same route back to eliminate another encounter with the man.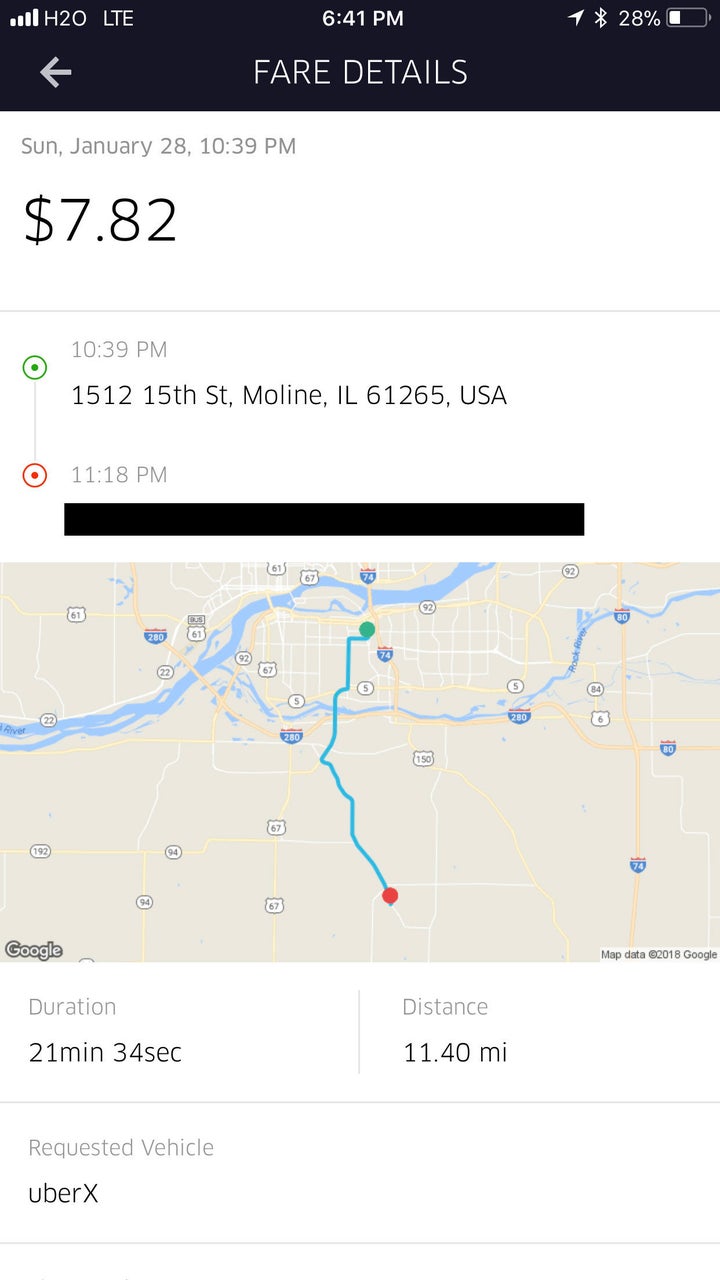 Kaur said that Singh is traumatized, especially since the religious leader feels he was attacked because of his Sikh identity.
"To be attacked for something you love and respect about yourself … that is really being attacked at the core," Kaur said.
"He was really fearful and even now he feels insecure about whether this man will come back and attack him again, whether other people will feel emboldened by this as well."
Singh allegedly notified the police about the incident the next day, Jan. 29. The Sikh Coalition is dismayed that, more than two weeks later, the passenger still has not been arrested or charged.
The Rock Island County sheriff and the state's attorney's office did not respond to HuffPost's requests for comment.
Sheriff Gerry Bustos told The Washington Post that he expects charges will be filed by the end of this week, after Uber responds to a warrant for more information about the attack.
An Uber spokesperson told HuffPost that the company is gathering the information requested. It has removed the rider's access to Uber and is "fully cooperating with law enforcement on their investigation."
"Uber does not tolerate any form of discrimination on the app, and we have reached out to the [driver] to offer our support," the spokesperson said.
Kaur believes that the incident should be prosecuted as a hate crime, with or without the additional evidence from Uber.
"I understand the need for a thorough investigation … but I think when you have a man who has been identified, and a man who makes threats specifically against somebody's race, religion, ancestry and national origins, and you don't arrest that person, that sends a clear message," Kaur told HuffPost. "And to not prosecute this as a hate crime would be to send another clear message. What you're really doing is telling a community that you don't care about them."
Kaur, who met with local Sikh leaders on Wednesday, said that some Sikhs in the community have been feeling insecure and scared after hearing about what happened to Singh.
"There is a man with a gun who has already threatened a member of the community because of his brown skin, turban and beard, and many other community members here fit that description," she said. "They're thinking, 'Does he look at all brown people the same way? If he comes back to attack Gurjeet, is he going to mistake me for him?'"
"In the post-9/11 era, with all the hate violence and backlash the Sikh community has to deal with, that's a very real thought," Kaur said.
In a statement, Singh urged authorities to arrest and charge the passenger.
"This never should have happened, and I want my community and family to feel safe," he said.
Read more: http://www.huffingtonpost.com/entry/sikh-uber-driver-passenger-gunpoint_us_5a85e21ae4b004fc319027dc