February 8, 2018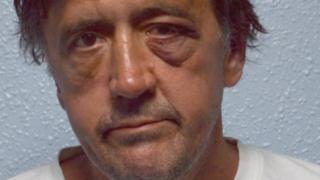 A man who drove a van into a crowd of Muslims near a north London mosque has been sentenced to life in prison, with a minimum term of 43 years behind bars.
Darren Osborne, 48, was found guilty of murdering Makram Ali, 51, after deliberately ploughing into a crowd of people in Finsbury Park in June.
Mrs Justice Cheema-Grubb told Osborne, from Cardiff: "This was a terrorist attack. You intended to kill."
Mr Ali's family said they could not imagine the trauma he felt as he died.
Speaking outside court, his daughter, Ruzina Akhtar, said: "Our father, like the victims of most terrorism, was entirely innocent which makes his death in this violent way all the more hurtful."
"He was such a peaceful and simple man, he had no bad thoughts for anyone," she added.
Osborne mowed down worshippers in Finsbury Park shortly after 12.15am on 19 June last year, killing Mr Ali and injuring nine others.
The father-of-four, who was also found guilty of attempted murder, said "God bless you all, thank you", as he was led away from court.
'Malevolent hatred'
The jury took an hour to return the verdict at Woolwich Crown Court on Thursday after a nine-day trial.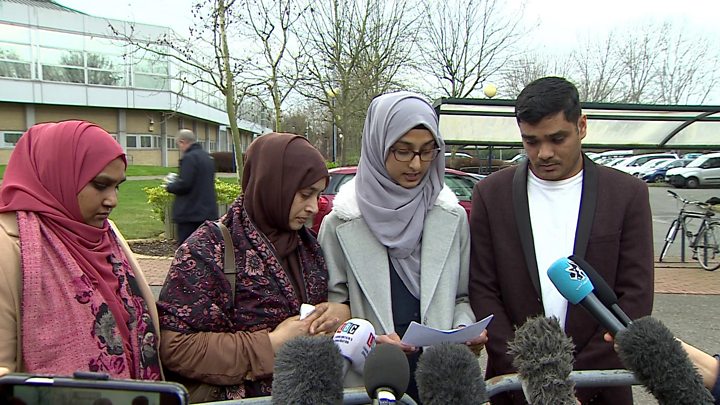 Sentencing him, Justice Cheema-Grubb told Osborne the jury in his trial had seen though his "pathetic last-ditch attempt to deceive them", by claiming an apparent accomplice called "Dave" had been the driver.
The judge said Osborne had planned "a suicide mission" and expected to be shot dead by the police. He was guilty of a "terrorist murder", she added.
Osborne had been "rapidly radicalised over the internet by those determined to spread hatred of Muslims", she said.
"Your use of Twitter exposed you to racists and anti-Islamic ideology," she added.
"In short, you allowed your mind to be poisoned by those who claimed to be leaders."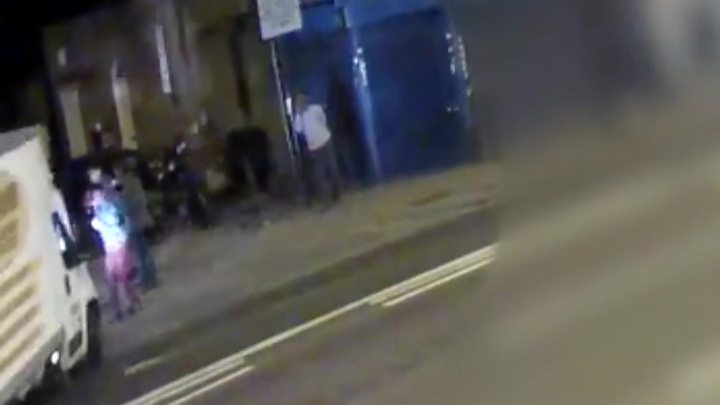 Before sentencing, the court heard a statement from Mr Ali's daughter, who said she had suffered "recurring nightmares" since the death of her father.
Ms Akhtar said: "The incident was near to our house and I walk past it most days. It keeps me awake at night thinking about the attack."
She said her mother was now scared to go outside by herself for fear of being attacked.
"My father was the most sincere and warmest person I know. He was full of jokes and laughter, and full of love for his family and grandchildren.
"His life was taken in a cruel way by a narrow-minded, heartless being," the statement added.
Other witnesses suffered feelings of anxiety, flashbacks, fear of going out and loss of confidence, prosecutors said.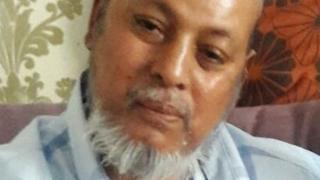 Mrs Justice Cheema-Grubb also heard a list of Osborne's previous convictions – including a string of violent offences – spanning more than 30 years.
Osborne had appeared before the courts on 33 occasions for 102 offences, she was told.
The judge said Osborne's previous convictions showed he was a "belligerent and violent character".
She said Mr Ali died immediately after being struck by the van. He was found with tyre marks on his torso, she added.
'Preying on children'
Reacting to the sentencing, Home Secretary Amber Rudd, said she hoped Osborne's conviction for a "horrific terrorist attack" would come as "some solace to his family and those injured".
Cdr Dean Haydon, head of the Metropolitan Police counter-terrorism team, said Osborne had carried out an "evil and cowardly attack".
"Some of those injured have still not fully recovered and could suffer from health issues for the rest of their lives," he said.
"I would like to pay tribute to Mr Ali's family and the local community in Finsbury Park, for their tremendous support and understanding with our investigation during what must have been an extremely difficult time for them."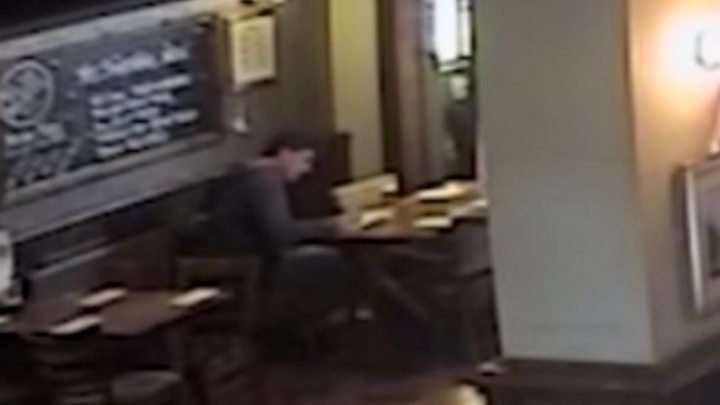 During the trial, the court the victims of the attack had been outside the Muslim Welfare House, in Finsbury Park, when the area had been busy with worshippers attending Ramadan prayers.
Mr Ali had collapsed at the roadside in the minutes before the attack.
Police later found a letter in the van written by Osborne, referring to Muslim people as "rapists" and "feral".
He also wrote that Muslim men were "preying on our children".
Osborne, the trial heard, had became "obsessed" with Muslims in the weeks leading up to the attack, having watched the BBC drama Three Girls, about the Rochdale grooming scandal.
He then rented a van and had intended to target an Al Qud's Day march, on 18 June.
Unable to access the march, he drove around London until arriving in north London at about midnight.
Read more: http://www.bbc.co.uk/news/uk-42920929