September 30, 2017
London mayor Sadiq Khan says he welcomes apology by CEO of ride-hailing app, which has been stripped of its licence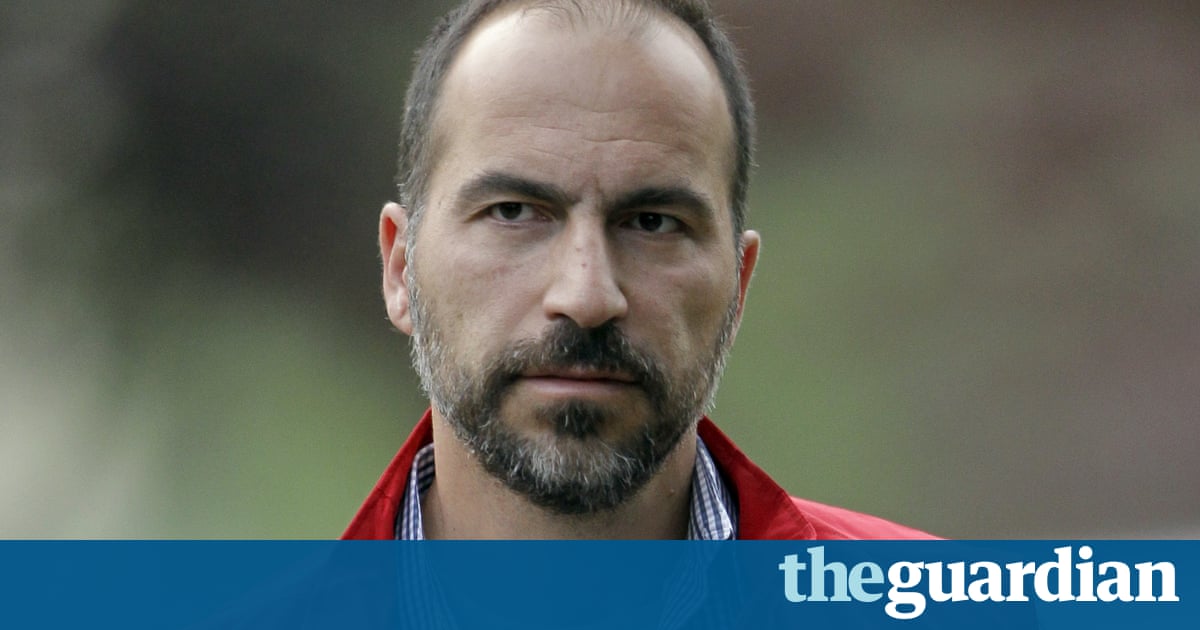 Ubers chief executive has apologised for the taxi apps mistakes in London and promised to change as the company fights a decision by the city not to renew its licence.
The firm is battling to keep operating in the capital after Transport for London decided not to renew its licence to operate. Ubers London licence expires on 30 September, although it will continue to run taxis while it pursues a legal appeal process that could last a year.
TfL said last week Uber was not a fit and proper private car-hire operator and cited four areas of concern, including its approach to reporting criminal offences and carrying out background checks on drivers. But sources close to TfL indicated that a change of conduct from the taxi firm, the culture of which is being reformed by its new chief executive, could leave the door open to a fresh licence application.
Dara Khosrowshahi, who succeeded Uber founder Travis Kalanick as CEO a month ago, wrote in an open letter: While Uber has revolutionised the way people move in cities around the world, its equally true that weve got things wrong along the way. On behalf of everyone at Uber globally, I apologise for the mistakes weve made.
We will appeal [against] the decision on behalf of millions of Londoners, but we do so with the knowledge that we must also change.
Sadiq Khan, the London mayor and chair of TfL, said he welcomed Khosrowshahis apology. Obviously I am pleased that he has acknowledged the issues that Uber faces in London, Khan said. Even though there is a legal process in place, I have asked TfL to make themselves available to meet with him.
However, another Uber executive told the BBC on Monday he company did not understand the concerns of Londons transport regulator.
Fred Jones, an executive at Ubers UK operation, said: Sitting down with TfL representatives as soon as possible would be the most helpful thing to really understand their concerns, to work out what they are. It is just not clear to us what those concerns are.
When asked why Uber does not report criminal offences directly to the police and instead notifies TfL, which lengthens the investigative process, Jones said: We follow the rules.
Referring to one specific incident involving an Uber driver who sexually assaulted a passenger, he said: We hold our hands up, we made a mistake. In that incident we just didnt realise when that passenger wrote in how serious it was … We apologise to everyone involved.
The Uber driver involved stayed on the companys books and went on to commit another, more serious, attack.
Jones defended Ubers usual practice of notifying TfL of criminal offences. As soon as we receive a serious complaint or we are alerted of it, we restrict the access to the app and immediately investigate and that would involve notifying TfL.
He added that Uber had set up a working group. This is absolutely something we will work on with the police. This is absolutely an area where we want to go further.
Khan said Uber had brought unfair pressure on TfL, employing an army of PR experts and lawyers.
The mayor said: I want companies that abide by the rules, I want companies that innovate, harbour new technologies, I want disruptive technology coming to London but youve got to play by the rules.
In a separate dispute, Uber will on Wednesday challenge a tribunal ruling over the employment status of its drivers, which lawyers say is also a public safety issue. Uber is attempting to overturn a landmark ruling that its drivers are workers, with rights to paid holiday and the minimum wage.
Lawyers representing the original claimants, James Farrar and Yaseen Aslam, said Uber was deliberately kicking the can down the road and had so far ignored the ruling from October last year. Paul Jennings, of Bates Wells Braithwate, said: At the heart of this is safety. Imagine if it was bus or train drivers who couldnt take a paid holiday. Given the numbers involved and the nature of this work, there is a real risk.
Read more: https://www.theguardian.com/business/2017/sep/25/uber-tfl-concerns-vows-keep-operating-london-licence