March 8, 2018
Broadway star Ruthie Ann Blumenstein, who goes by the stage name Ruthie Ann Miles, was injured in a car crash on Monday.
Her 4-year-old daughter, Abigail, was killed when they were both struck by a car in the Park Slope neighborhood of Brooklyn, according to NBC 4 New York.
A white Volvo reportedly drove into a crowd of people after running a red light around 1 p.m. near the intersection of Ninth Street and Fifth Avenue. A 46-year-old man and another woman, Lauren Lew, were also injured. Lew's 1-year-old son was pronounced dead at the scene.
The two children and their mothers had reportedly recently left a church event at a local community center when the accident occurred.
Miles, who is currently expecting her second child, was critically injured but in stable condition, police said.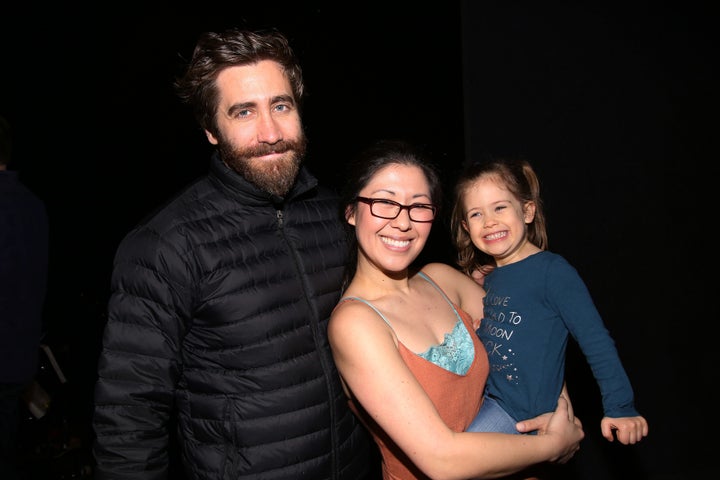 The driver, Dorothy Bruns, 44, reportedly told police that she had medical issues. The New York Daily News reported that relatives said she suffered from a seizure while driving. She was arrested at the scene and has not been charged. Mayor Bill DeBlasio said an investigation is underway.
The actress won a Tony Award for Best Featured Actress in a Musical for the 2015 revival of the musical "The King & I." She has starred in "Sunday in the Park with George" alongside Jake Gyllenhaal and previously had a recurring role on the FX spy series "The Americans."
Many in the Broadway community, including Lin-Manuel Miranda, Ben Platt and Kristin Chenoweth, expressed their condolences for Miles on social media after the news broke.
GoFundMe pages to help the actress, as well as Lew, have been set up by friends and family. As of Tuesday, Miles' page has raised more than $150,000, far beyond its initial $5,000 goal.
This post has been updated to identify Lauren Lew and include the GoFundMe page for her.
Read more: http://www.huffingtonpost.com/entry/broadway-star-ruthie-ann-miles-injured-daughter-killed-in-car-crash_us_5a9ecab6e4b002df2c5e3090