January 26, 2018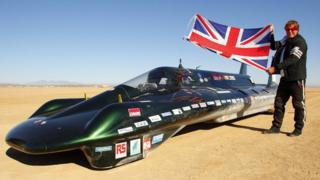 A British-born former land-speed record-holder has died in a helicopter crash in the US state of New Mexico.
Charles Burnett III, aged 61, was killed alongside a prominent Zimbabwean politician, Roy Bennett, Mr Bennett's wife Heather, and co-pilots Jamie Coleman Dodd and Paul Cobb.
Mr Cobb's daughter Andra, who was Mr Burnett's long-term partner, survived the crash with serious injuries.
Mr Burnett, based in Houston, had set a number of records on land and water.
His most notable achievement came in August 2009, when he was the driver of a British-built vehicle that achieved an average speed of 139.8mph to smash the world record for steam-powered cars.
Before his successful attempt – which took place in California – the record had remained unbroken for 103 years – and Mr Burnett's car was famously nicknamed the "fastest kettle in the world".
The editor of Guinness World Records, Craig Glenday, said he was "shocked and saddened" to hear of Mr Burnett's death, saying he "played an important role in what was to become a pioneering moment for the British Steam Car team".
"Charles clearly embodied passion," he added.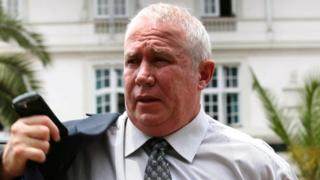 Giving details of the fatal helicopter crash, New Mexico police said they had launched a frantic search when Ms Cobb called the emergency number but could not give her location.
They confirmed in a statement that the helicopter's wreckage was found burning on a rancher's property east of the city of Raton.
Read more: http://www.bbc.co.uk/news/uk-42749583