February 7, 2018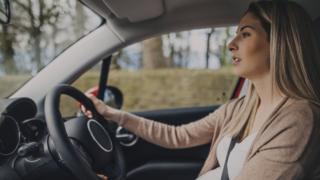 Drivers in UK cities spent more than a day each year stuck in rush hour traffic, new research has shown.
Motorists in London lost an average of 74 hours – more than three days – in 2017, an hour more than in 2016.
Manchester was next with an average of 39 hours, followed by Lincoln and Birmingham, according to data from Inrix.
The Department for Transport (DfT) said it was investing £23bn in road schemes which would reduce congestion.
Researchers also found the overall cost per driver, including wasted fuel and working time, was £1,168.
Their figures classed rush hour as between 06:00 and 09:00 and 16:00 to 19:00 on weekdays.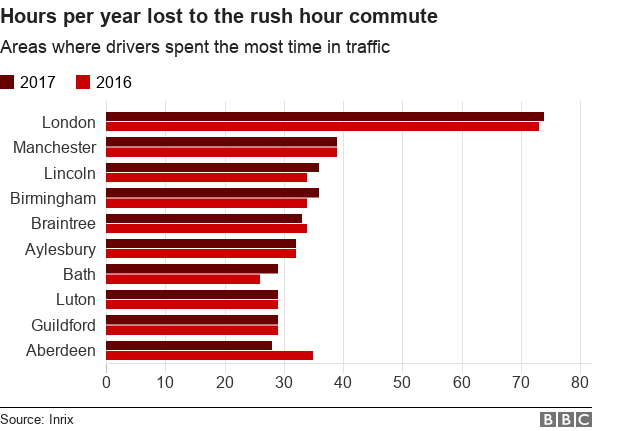 In Scotland, Aberdeen and Edinburgh drivers lost 28 hours a year to peak time traffic and in Wales, the most congested city was Newport, where motorists spent 24 hours a year in jams.
In Northern Ireland, drivers in Belfast lost an average of 21 hours in 2017 because of congestion.
Graham Cookson, chief economist for Inrix, said: "Combined with the rising price of motoring, the cost of congestion is astonishing – it takes billions out of the economy and impacts businesses and individuals alike."
You might also like:
How far can you get in rush hour?
Five handy winter driving tips
Potholes send breakdown figures flying
Drivers in London travel at an average of less than 13mph during peak times, he said.
It was ranked seventh out of 1,360 global cities covered by the study for congestion. Los Angeles in the USA came top with 102 hours a year lost by the average peak time driver.
Thailand had the worst congestion out of 38 countries covered by the study, with an average 56 hours a year lost to congestion at peak times.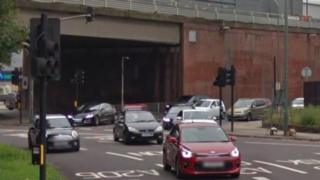 The most congested routes in the UK at peak times and the annual hours lost per driver were:
Chiswick Roundabout to A40 Hanger Lane, London: 56 hours
A23 Kennington Park to Norbury Station, London: 50 hours
A4200/A4 Russell Square to New Fetter Lane, London: 47 hours
A34 Robin Hood Lane to A41 Soho Hill, Birmingham: 44 hours
Kensington High Street along Earl's Court Road to A308, near Chelsea and Westminster Hospital: 42 hours
Finchley Road to Colney Hatch Lane, London: 42 hours
A4540 Five Ways to A41 Soho Hill, Birmingham: 42 hours
A658 Harrogate Road to Victoria Street, Leeds: 40 hours
B6117 to A644 Huddersfield Road, near Dewsbury: 36 hours
A56 to Northumberland Street, Manchester: 33 hours

Why is Lincoln as congested as Birmingham?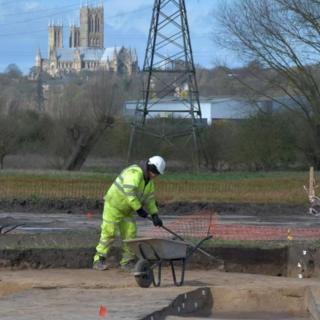 With less than a tenth of the population of Birmingham, Lincoln is a surprising entry in the 10 most congested large towns and cities in the UK.
Drivers lose an average 36 hours, a day and a half, each of their lives sitting in traffic at peak time.
Sarah Westney, from Lincoln-based PC Coaches, said: "It only takes one car to break down on Pelham Bridge to slow everyone down.
"It's not a big city so when there are roadworks or accidents there aren't a lot of alternatives routes."
Inrix said the cost of delays in Lincoln worked out at about £1,790 per driver in terms of fuel, working time and other economic losses.
The Lincoln Eastern Bypass, costing £92m, is intended to cut congestion while Lincolnshire County Council has been given £5.4 million from the Department for Transport to tackle congestion for other projects.
On top of its £23bn investment in road schemes, the DfT said it was giving councils "record amounts of capital funding" of more than £7.1bn up to 2021.
This would "help to upgrade and maintain local roads up and down the country", a spokeswoman said.
"Alongside this, we've announced plans for a new major road network that will give councils access to a multi-billion pound fund to improve or replace the most important A-roads in their area."
Read more: http://www.bbc.co.uk/news/uk-england-42917201