November 23, 2017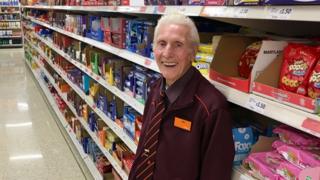 A 94-year-old great-grandfather, who was thought to be one of Britain's oldest shop workers, has died two months after retiring.
Reg Buttress began working at Sainsbury's supermarket in Cwmbran, Torfaen, in 1981, aged 59.
The former coal miner and steam engine driver retired in September after celebrating his 94th birthday.
Mr Buttress had retired once before at the age of 65 but after a few weeks he asked to return because he was bored.
Speaking to the BBC in August, he said: "I felt lost without a job…and I had to go back."
He began working for Sainsbury's in his hometown of Cwmbran in 1981 after being made redundant.
"It's a marvellous shop," he said. "And I love meeting all the different people."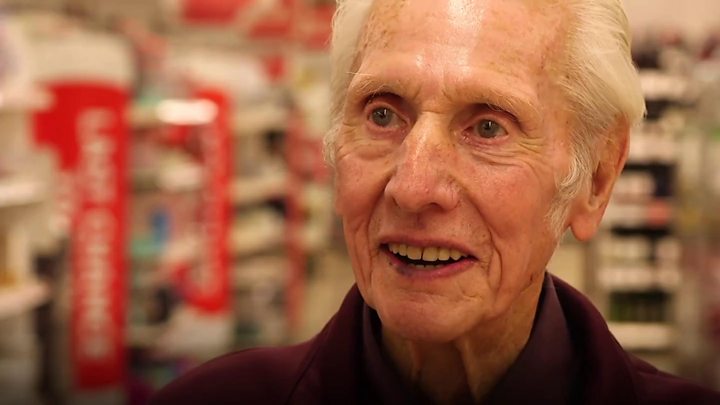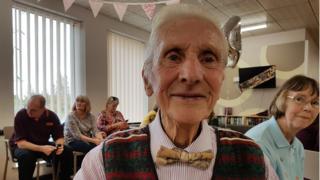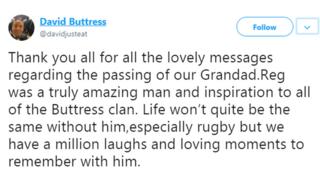 Mr Buttress had held a number of jobs at the supermarket, from collecting trolleys and stacking shelves, to individually pricing items and greeting customers.
A Sainsbury's spokesman said: "Reg was a much loved colleague and an inspiration to all of us. Our thoughts are with his friends and family at this sad time. He will be missed."
He started his working life at 13 at Hafodyrynys colliery, in Caerphilly county. When he got laid off he went to an unemployment office which told him there were no local jobs.
He then took a factory job in Birmingham, earning 14 shillings a week.
Mr Buttress told the BBC he remembered his father buying him a bike he used to cycle from his home in Pontypool to Birmingham.
"It took me two days and I stopped to sleep in a hedge," he said.
He returned to south Wales during the war when his accommodation was bombed.
He found work as a steam engine driver on the railways in Pontypool before the Beeching cuts and later took a job at a Nylon factory before joining Sainsbury's.
Mr Buttress was married for 65 years, before his wife Gwendoline died two years ago.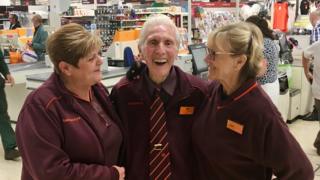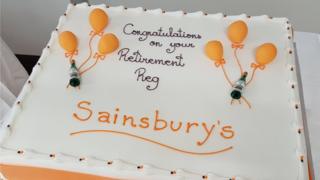 Read more: http://www.bbc.co.uk/news/uk-wales-42064664