November 8, 2017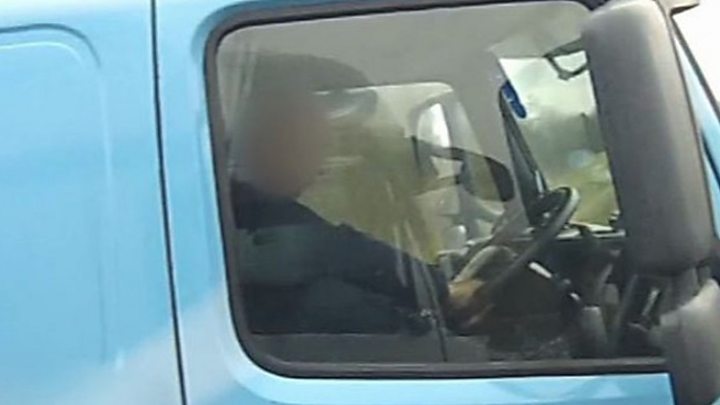 More than 4,000 drivers in England have been caught committing offences over the last two years, following a special operation using a lorry, police say.
Since April 2015, officers from 28 forces have used an unmarked lorry to film examples of dangerous driving.
One man in the East Midlands was seen steering with his knees while eating lunch and using his mobile phone.
Highways England, which funded the vehicle, said it would continue to use the HGV to catch offenders.
The position of the cab in the lorry allowed police to see inside vehicles on motorways and busy A roads.
Mobile phone users made up around two-thirds of those pulled over by officers.
Other offences included driving over the speed limit, not using a seat belt and not being in control of the vehicle.
In Surrey, one driver was caught attempting to put toothpaste on a toothbrush.
While another person – pulled over by Devon and Cornwall Police – managed to send 10 text messages in an hour while behind the wheel.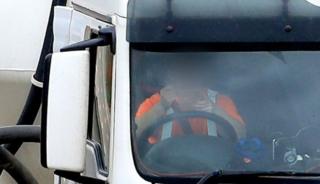 Some 4,176 people were reprimanded during the initiative, with about 400 receiving verbal warnings, and more than 830 being given fixed-penalty notices.
More than 100 cases resulted in prosecutions.
Highways England said footage of one driver with his foot on the dashboard while travelling was "particularly alarming".
Head of road safety Richard Leonard said: "I dread to think what would have happened if he had needed to brake suddenly.
"We will continue to use the [HGV] cab to tackle deaths and serious injuries and to encourage people to improve how they drive."
The National Police Chiefs' Council said the HGV is "an important element of our intelligence-led operations against dangerous driving".
Chief Constable Anthony Bangham, NPCC lead for roads policing, said: "People have to think about the consequences of their actions. A moment's distraction can change innocent lives. It is never a risk worth taking."
Read more: http://www.bbc.co.uk/news/uk-41879328