December 31, 2017
Foundation established to continue Rebecca Dykess work supporting refugees, with focus on preventing violence against women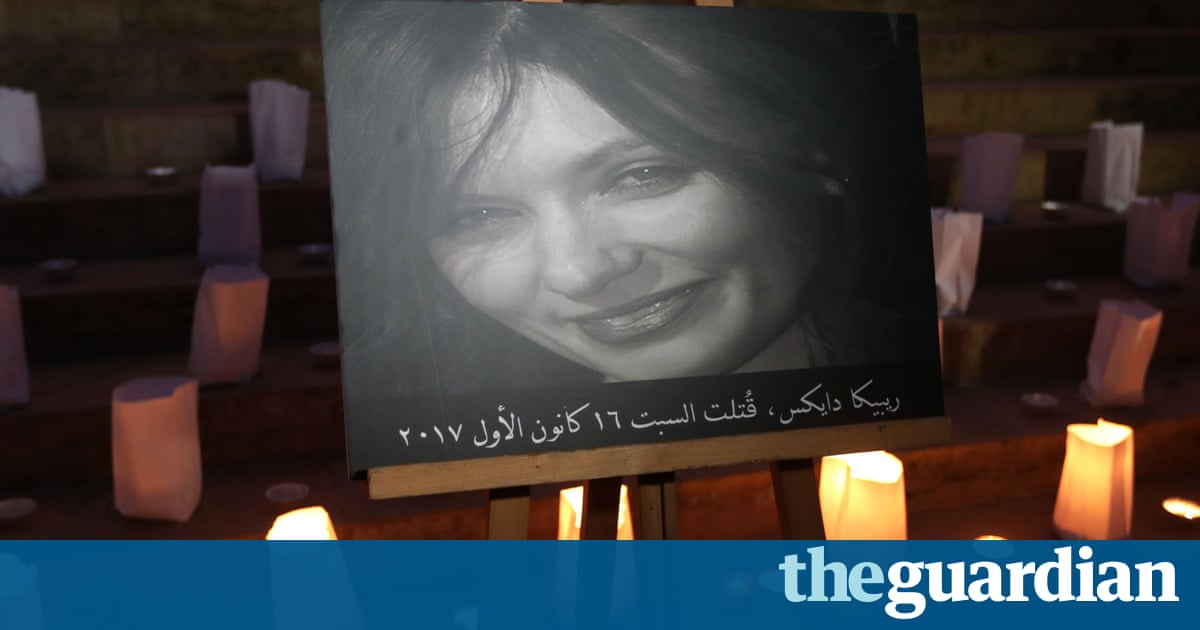 The family of a British embassy worker murdered in Beirut have launched a charity foundation to support her humanitarian causes.
Rebecca Dykes, 30, was working in Lebanon as a programme and policy manager for the Department for International Development before her body was found dumped by a motorway in the east of the countrys capital on 16 December.
Her family and friends have established the charitable fund to continue her work supporting refugees, with a particular focus on empowering and preventing violence against women.
In a statement, the Dykes family said: In the time since Beckys death we have been overwhelmed by the messages of support we have received from those who encountered her during her life.
Becky dedicated her career to humanitarian causes, and worked tirelessly to make the world a kinder, fairer, safer and more stable place. We want to ensure that this work continues in her name.
The JustGiving page hopes to raise 100,000 in memory of Dykes.
The page said: Rebecca was compassionate, caring and committed to humanitarian causes. She worked tirelessly to make the world a kinder, fairer, safer and more stable place.
As well as being a dedicated humanitarian worker, Rebecca was a colleague, a friend, a daughter, a sister and aunt. Your donations will help us build the better world that Rebecca believed in.
It is believed Dykes had been at a colleagues leaving party in the Gemmayzeh district of Beirut on the night before she was found dead.
An Uber driver arrested over the killing has admitted attempting to rape Dykes before strangling her with a rope, according to local media reports. Lebanese police traced the suspect after his car was picked up on traffic management CCTV cameras.
Read more: https://www.theguardian.com/uk-news/2017/dec/25/rebecca-dykes-uk-diplomat-charity-fund-beirut