August 3, 2017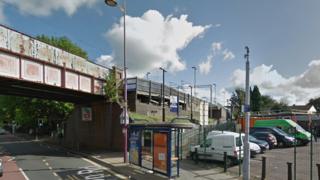 Police want to trace the drivers of two cars as part of an investigation into the rape of a 14-year-old girl.
The teenager was attacked in the Witton area of Birmingham at about 02:00 BST on 26 July.
Prior to that attack, she was raped at Witton station . A man has been charged in connection with the first incident.
British Transport Police would like to speak to two drivers as part of their investigation.
See more stories from across Birmingham and the Black Country here
Police said the first car is a light coloured saloon-type vehicle.
Det Chf Insp Tony Fitzpatrick said: "We believe the driver of this vehicle spoke to the victim outside the station, prior to her being picked up by another person who then raped her in a car.
"We'd like to know what was said during the conversation, and it may be that the driver can provide us with some vital details which will help our inquiries."
The driver of the second vehicle, described as a red VW Sharan, is believed to have given the victim a lift home after she was raped a second time, police said.
Read more: http://www.bbc.co.uk/news/uk-england-birmingham-40821998