November 3, 2017
When Tesla Inc. reports third quarter earnings Wednesday after the bell, the overwhelming focus will be on the production ramp of the Model 3—the more affordable electric car that is critical to Tesla's mainstream success and profitability.
Almost half a million people have placed $1,000 reservations for the car, but so far, only employees and close friends of the company have gotten them. Last month, Tesla reported that it made just 260 Model 3s in the third quarter, well below the 1,500 it forecast in its August letter to shareholders. Tesla hinted at "production bottlenecks" at both its auto plant in Fremont, California, and the "Gigafactory" for battery production in Sparks, Nevada, without detailing what they are or when they will be resolved. Chief Executive Officer Elon Musk has said that Tesla will achieve a production tempo of 5,000 Model 3s per week by the end of the year: will he reaffirm that figure or walk it back? Wall Street, and consumers, will be watching.
"Tesla may not update its prior guide of achieving a run-rate of 5K Model 3 units per week by the end of 2017, other than to point out that the exponential S-Curve may be shifted out a few weeks," said analyst Brian Johnson of Barclay's in a research note to clients Tuesday. "We will press to understand how many vehicles were produced quarter-to-date—a number management should know." 
What with SpaceX launches, Boring Co. tunnels, and dark warnings about the threat of artificial intelligence, Musk already has several irons in the fire. But Tesla is the center of the Muskian universe, and the second half of 2017 was to be the test of whether he could make enough Model 3s, and make them fast enough, to justify the billions of dollars already spent.
These are some of the questions that analysts will probably be asking:
1. What exactly are the "production bottlenecks" and are they primarily at Tesla's gigafactory?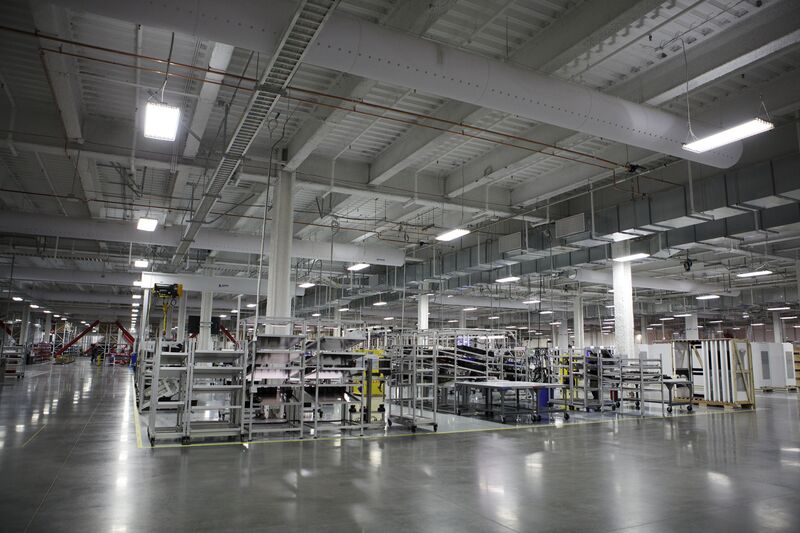 While much of the speculation has centered on the company's Fremont plant, its gargantuan battery facility in Nevada is also a critical part of the production story. In an August letter to shareholders, Tesla stressed that the Model 3 drive units, as well as battery packs made with new cells, are being built on new manufacturing lines at the Gigafactory.
More telling is that Musk, 46, appears to be spending more time there, tweeting Thursday that he's been camping on the roof "because it was less time than driving to a hotel room in Reno." And when he said camping, he wasn't kidding. Meanwhile, Tesla shares have returned 50 percent so far this year, but has been down more than 6 percent this week below the Bloomberg consensus one-year target price.
2. How much cash has Tesla spent?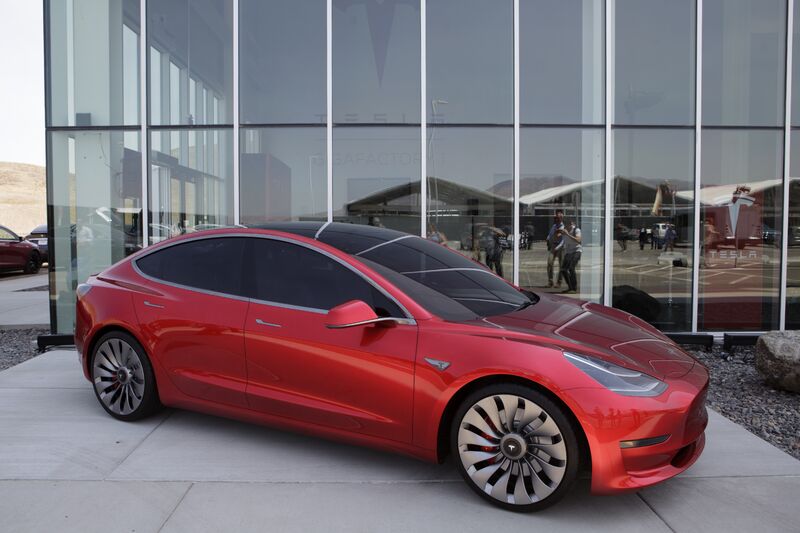 Tesla had roughly $3 billion in cash on hand at the end of the second quarter and tapped the debt markets in August, raising $1.8 billion in its debut bond sale. The company has always expected to spend heavily in the second half of the year on the Model 3 as kinks in the lines are worked out and production accelerates. 
"We hope for a more detailed plan for the company's expected cash burn," wrote analyst Jeffrey Osborne of Cowen & Co. LLC in an Oct. 19 research note. The company "still has not provided a realistic plan for [capital expenditures] that reflects both the company's ambitions as well as cash generating ability."
3. How close is Tesla to completing plans for an assembly plant in China?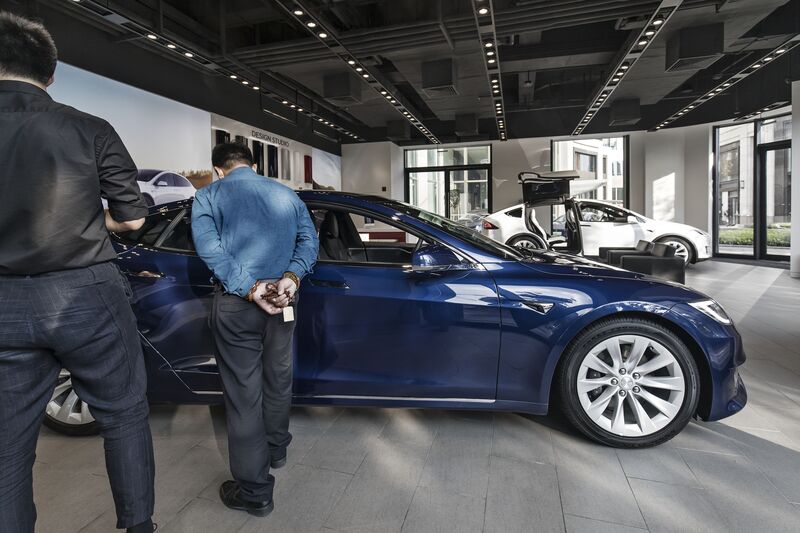 In June, Tesla said it's "working with the Shanghai Municipal Government to explore the possibility of establishing a manufacturing facility in the region to serve the Chinese market" and expected to more "clearly define our plans for production in China by the end of the year." If Tesla could set up a plant in China, it could compete better with local rivals because it would eliminate a 25 percent import tariff that makes Tesla's cars more costly for Chinese consumers.
4. Is labor strife affecting production at the Fremont factory?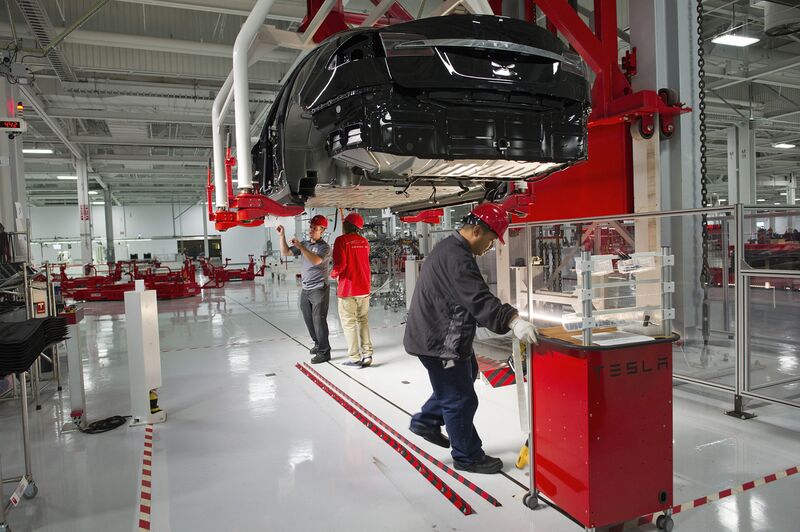 Tesla has roughly 33,000 employees globally, a figure that ballooned after the carmaker acquired SolarCity in November 2016. And the company still has more than 2,300 job openings listed.
The United Auto Workers is trying to organize some of the more than 10,000 employees at Tesla's Fremont facility. Last month, the company reportedly fired hundreds of workers, citing annual performance reviews. The UAW filed an unfair labor practices claim with the National Labor Relations Board, alleging the company harassed, intimidated and eventually terminated some workers who had supported unionizing. Tesla has denied any wrongdoing.
5. What's up with Autopilot?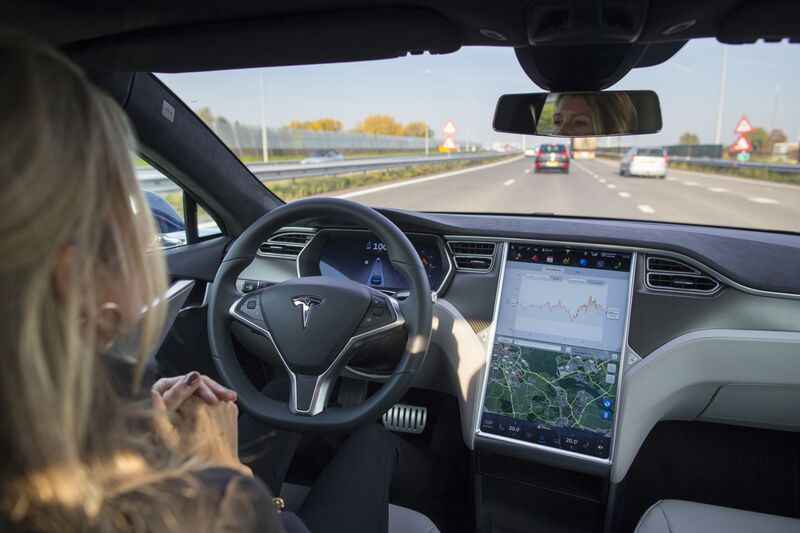 Musk has promised that Tesla's driver assistance platform, known as Autopilot, has the hardware necessary to enable full self-driving. But this year has seen repeated turnover on its Autopilot team, and there's no sign of the promised "Enhanced Autopilot" features, let alone the "Full Self Driving" goal he unveiled a year ago. Musk also promised an autonomous cross-country drive from California to New York by the end of 2017 but appeared to push that timeline back a bit on his last earnings call.
Elon Musk Has Spent a Year Being Wrong About Self-Driving Teslas
Tesla used to be seen as a leader in autonomous driving. But with the Autopilot timeline slipping and many other automakers promising 2018 vehicles with similar features, expect a lot of questions about Tesla's road map to full self-driving.
For more on Tesla, check out the   podcast:
Read more: http://www.bloomberg.com/news/articles/2017-11-01/tesla-s-model-3-moment-of-truth-is-here