December 24, 2017
Don't ever let anyone tell you the GTC4Lusso isn't a "real" Ferrari.
The Ferrari GTC4Lusso is a special car. 
The four-seat hatchback combines sophisticated all-wheel-drive systems with spacious seating for four, plus a large trunk and 680-horsepower performance on a par with anything from Lamborghini and McLaren. This odd-ball hatchback can do zero to 62 mph in 3.4 seconds; top speed is 208 mph. It's the type of car where you look down and realize you've been doing 115 mph the past five miles without knowing it. (Yes, that happened.)
I wrote about it when it first came out last year (as the follow-up to the famous FF), and when Ferrari introduced the 2018 turbocharged version. 
I also took it two hours out of New York City to get a Christmas tree. Really.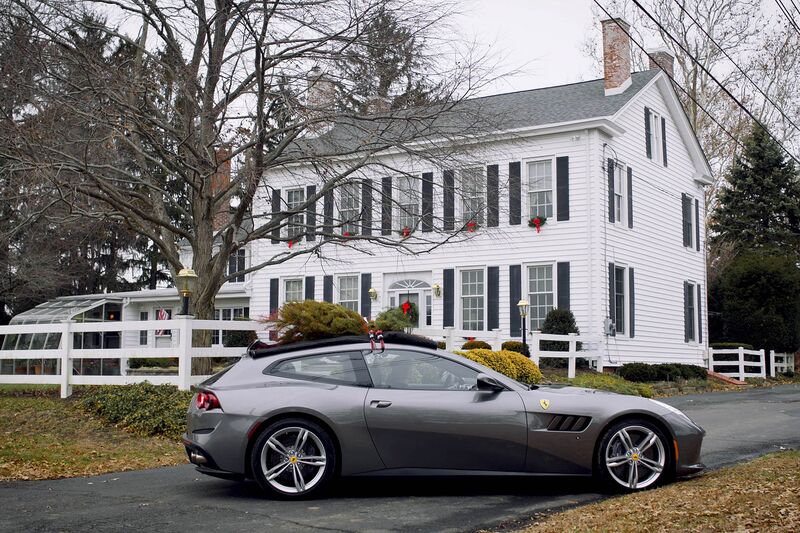 Because why not? Compared with many other cars that cost the nearly $300,000 (or more), it'll take to buy a GTC4Lusso, this is a shockingly drivable contraption. 
That elaborate traction and stability apparatus is called "thrust-vectoring" and smooths out the car's response to unstable conditions such as snow and ice. Better yet, it also has the advantage of something very simple, something immensely helpful when you're lugging around Christmas trees on upstate farms: ride height. It's higher off the ground than a standard sports car which makes it far less finicky over city pot holes and torn-up streets.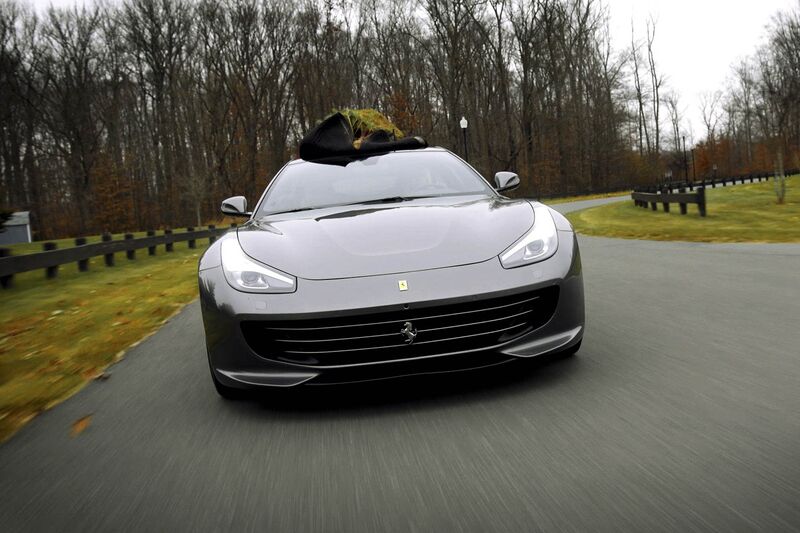 Inside feels like a very luxurious cockpit. Which makes sense—after all, the word "Lusso" means luxury in Italian.
The front passenger seat even has a computerized and interactive LED screen that creates a second cockpit all its own. Ferrari calls the new invention a "dual cockpit" configuration—it's divided by a central console where all the car's comfort and entertainment controls are shared between both the driver and passenger.
It makes sense. Nice things are meant to be shared, right?
Click here to watch the video.
Read more: http://www.bloomberg.com/news/articles/2017-12-21/hauling-a-christmas-tree-in-a-ferrari-gtc4lusso-is-totally-normal