March 27, 2018
Australian woman was killed in July 2017 after calling police to report a possible sexual assault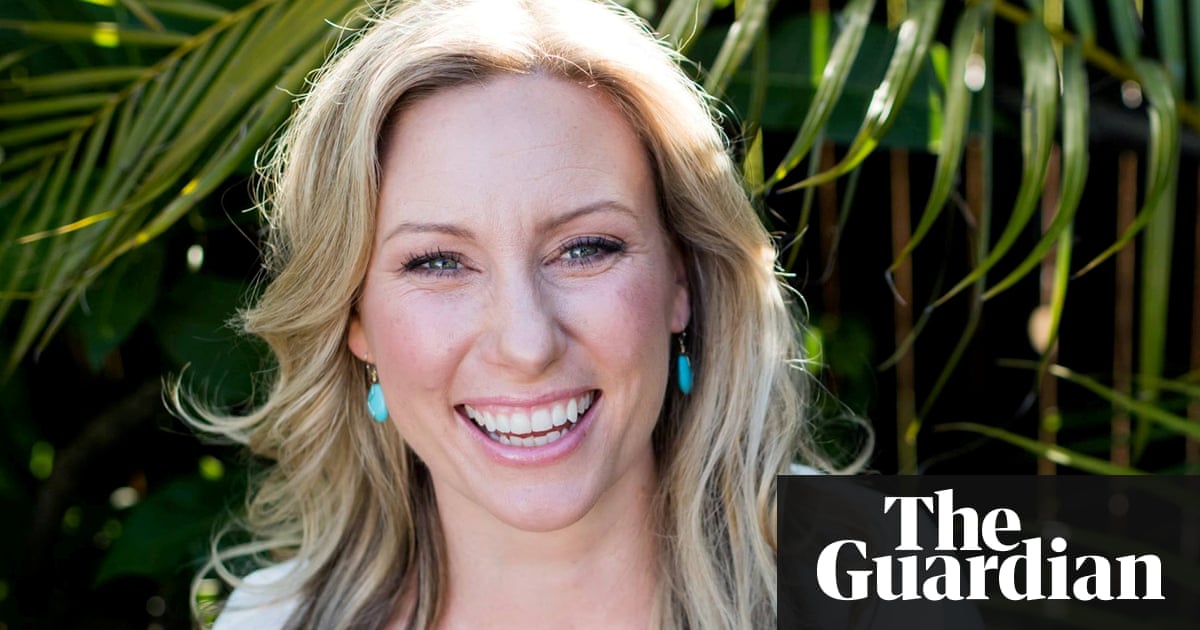 A Minneapolis police officer who shot and killed an Australian woman in July has been booked on charges of third-degree murder and second-degree manslaughter.
Officer Mohamed Noor turned himself in on Tuesday after a warrant was issued for his arrest in the death of Justine Ruszczyk Damond. Damond was shot on 15 July, minutes after she called 911 to report a possible sexual assault in the alley behind her home.
The shooting led to international condemnation, widespread street protests and the firing of the police chief.
The local prosecutor, the Hennepin county attorney Mike Freeman, laid out the case against the officer in a criminal complaint and a Tuesday afternoon media conference.
To lose a family member to violence is always wrenching and painful. But to lose it when she was acting as a concerned and caring citizen, and at the hands of the person she called for help, is inexplicable, Freeman said.
He began by laying out the facts of the acts already confirmed by authorities, but then, with charges already filed, he proceeded to go into much greater detail about what investigators believe happen on the night Damond died.
According to investigators, after calling authorities to report what she thought was a sexual assault happening outside her home, Damond approached the back of the Ford Explorer in which Noor was the passenger and his partner, officer Matthew Harrity, was the driver.
While Noor has invoked his constitutional right to not speak with investigators, Harrity did talk to them and appeared before the grand jury assembled to consider the case.
Freeman said that according to Harrity, Noor had radioed to dispatch a signal meaning that their investigation was complete when Harrity described hearing a a voice, and a thump somewhere behind him on the squad car and caught a glimpse of a persons head and shoulders outside his driver-side window an account that supports previous reports indicating that investigators believe Damond tapped or hit the back of the police SUV to get the officers attention before approaching the drivers window.
Then, according to Freeman, Harrity said he heard a sound he described like a light bulb dropping on the floor and saw a flash and Noors right arm extended across him towards the open window.
Harrity then looked out the window and saw Damond with her hands over a wound on her left side, Freeman said. Before getting out of the car, Harrity reporting hearing what would appear to be Damonds last words: Im dying, or Im dead.
Freeman explained that his task at trial would be to prove that, even if Noor did claim to have feared for his life, that fear was not objectively reasonable and therefore the use of deadly force was not justified.
In the short time between when Ms Damond Ruszczyk approached the squad car and the time that Noor fired the fatal shot, there is no evidence that officer Noor encountered a threat, appreciated a threat, investigated a threat or confirmed a threat that justified his decision to use deadly force, Freeman said in prepared remarks. Instead, officer Noor recklessly and intentionally fired his handgun from the passenger seat, in disregard for human life.
The officers did not turn on their body cameras until after the shooting and there was no squad camera video.
The lack of video was widely criticized, and Damonds family members were among the many people who called for changes in procedure, including how often officers are required to turn on their cameras.
Damonds family in the US and Australia released a statement through their lawyer, Robert Bennett, saying that they were pleased with Freemans decision to bring charges against Noor.
No charges can bring our Justine back, they said. However, justice demands accountability for those responsible for recklessly killing the fellow citizens they are sworn to protect, and todays actions reflect that.
Jaylani Hussein, the executive director of the Minnesota chapter of the Council on Islamic Relations, said the Somali and Muslim communities in Minnesota stand with Justine and were asking for justice, while at the same time questioning why police leaders and the police union had opted to not defend Noor in the same way they had officers involved in past police shootings.
Hussein said while Noor is Somali American his actions did not reflect on his community. We need to recognize him for who he is, he said. He was trained by the police department. He acted as a police officer. Mr Noor is responsible for his actions.
A group of Damonds neighbors who have helped to form an advocacy group, Justice for Justine, attended the press confernce and were planning a rally on Tuesday evening.
Sarah Kuhnen, who lived a block away from where Damond died, said she was glad to see charges finally announced in the case.
I also have a very heavy heart for all those impacted by police violence who have never seen charges, she said. My hope is that this will be the first of many charges for police who have disproportionately impacted communities of color. This is a very emotional day.
If convicted of third-degree murder, Noor could face a maximum of 25 years in prison, though the presumptive sentence is 12 years. A judge could issue a sentence ranging from about 10 to 15 years.
The second-degree manslaughter charge carries a maximum sentence of 10 years in prison but the presumptive sentence is four years. Bail has been set at $500,000, according to jail records.
Read more: https://www.theguardian.com/us-news/2018/mar/20/justine-damond-shooting-police-officer-mohamed-noor-charged