September 16, 2017
The Wire creator talks about his new TV drama, The Deuce, which examines the porn industrys impact on US society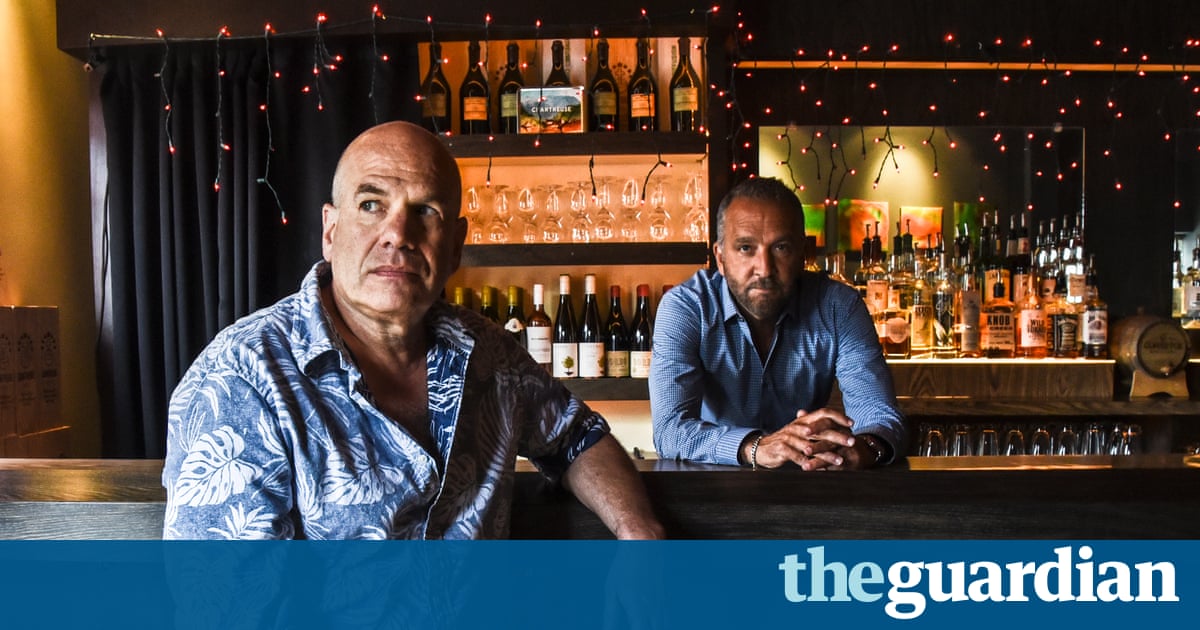 Amid rows of houses and a sprinkling of bars, coffee shops, convenience stores and restaurants in Riverside, an unpretentious corner of Baltimore, one building stands out: a redbrick townhouse that was once an old church. It is the office of David Simon, a master of the medium of television.
Up three steps and through thick wooden doors is a kitchen displaying posters for Sergio Leones Cera una volta in America (Once Upon a Time in America), Sam Peckinpahs The Wild Bunch and Simons own series Treme, set in post-Hurricane Katrina New Orleans. But it is the bathroom that offers an oblique clue as to where he is off to next: period posters announcing long-ago labour strikes one by police, another by a newspaper guild.
Simon is animated by the perpetual struggle between capital and labour and believes that, after the ravages of Ronald Reagan, Margaret Thatcher and globalisation, and the anti-establishment anger that produced Donald Trump and Brexit, the argument for unions and collective bargaining is as vital as ever. Which brought him to The Deuce, his ambitious new HBO series charting the rise of the porn industry in 1970s New York.
What I stumbled into seemed to be a ready-made critique of market capitalism, and what happens when labour has no collective voice, and that seemed to be apt for this moment because I think a lot of the lessons of the 20th century are going to have to be learned all over again thanks to Reagan and Thatcher and all the neoliberal and libertarian argument that has come after, says Simon, 57, unfailingly intense as he leans forward on a sofa.
The Deuce, a title derived from local slang for 42nd Street, sets up a colourful canvas of characters hustlers, pimps, sex workers, morally exhausted police officers in a sordid Times Square of graffiti, trash, neon lights, rising crime and sex shops. James Franco plays moustached twins: Vincent Martino, a savvy barman trying to keep on the straight and narrow, and his brother Frankie, a hot-headed scoundrel running up gambling debts. Maggie Gyllenhaal is Eileen Candy Merrell, a fiercely independent call girl who spots an opportunity in X-rated films. Porn is more profitable and seemingly more liberating than hanging out on street corners: this is the birth of smut on an industrial scale.
Simon continues: There was always a market for prostitution, and even pornography existed below the counter in a brown paper bag, but there wasnt an industry; that had yet to find its full breadth in terms of the American culture and economy, but we all know what was coming.
Its now a multibillion dollar industry and it affects the way we sell everything from beer to cars to blue jeans. The vernacular of pornography is now embedded in our culture. Even if youre not consuming pornography, youre consuming its logic. Madison Avenue has seen to that.
Simon also has a lot to say about pornography. Whereas his critically lauded The Wire was ostensibly about the drugs trade in Baltimore but subliminally about race, The Deuce could be seen as ostensibly about the sex industry in New York but subliminally about gender.
Pornography affected the way men and women look at each other, the way we address each other culturally, sexually, he says. I dont think you can look at the misogyny thats been evident in this election cycle, and what any female commentator or essayist or public speaker endured on the internet or any social media setting, and not realise that pornography has changed the demeanour of men. Just the way that women are addressed for their intellectual output, the aggression thats delivered to women I think is informed by 50 years of the culturalisation of the pornographic.
He admits: I dont have any real way to prove that, but certainly the anonymity of social media and the internet has allowed for a belligerence and a misogyny that maybe had no other outlet. Its astonishing how universal it is whether youre 14 or 70, if youre a woman and you have an opinion, what is directed at you right now. I cant help but think that a half century of legalised objectification hasnt had an effect.
The series is a collaboration between Simon and novelist George Pelecanos, described by Esquire as the poet laureate of the [Washington] DC crime world, who also had a hand in The Wire and Treme. Pelecanos has previously written about Hispanic sex workers trafficked on the same trail as drugs and guns.
Personally, I think pornography has had a crude effect on society, he says. Im a first amendment [freedom of speech] guy but I really feel its kind of like racism in the last few years: weve had a wake-up call because everybody thought, Wow, it went away. Same thing with misogyny, right?
Pelecanos, 60, thinks about the two sons he raised and the conversations he overheard when their friends came to the family home. The way they talk about girls and women is a little horrifying. Its different from when I was coming up. Its one thing what was described as locker-room talk, like, Man, look at her legs. Id love to that kind of thing. But when you get into this other thing, calling girls tricks and talking about doing violence to them and all that stuff, Id never heard that growing up, man. I just didnt.
I think the cultures changed because of the way women are depicted in popular culture. Pornographys a big part of that. You can say nobodys getting hurt, its just a masturbation fantasy and all that stuff, but these women are trafficked, man.
He believes there is a through line to Trumps stunning victory in last years presidential election. Theres no doubt if Hillary Clinton had been a man, she would be president now. The code words that were used against not just her but female journalists and everybody that was involved peripherally in the campaign was awful. Never seen anything like it.
Whereas Simon was seized by the convulsions of capitalism, for Pelecanos there was the attraction of gritty, graffiti-strewn Manhattan as seen in 70s movies such as The French Connection, Mean Streets and Taxi Driver, and blaxploitation flicks including Black Caesar and Shaft. His noir novel King Suckerman is set in the Washington of the day.
Thats sort of my era, Pelecanos explains. I was a teenager in the 70s so you remember that better than anything. The texture of those movies, they felt really real, mainly because in Taxi Driver [Martin] Scorsese basically puts the camera operator in the back seat of the taxi and just shoots over his shoulder. Theres no lighting, theres no costumes, theres no picture cars. Hes just shooting what there is. In Mean Streets, they didnt have to do anything but point the camera outside and get everything.
We had to build everything and find the cars and the costumes, but its cool, man. I mean, we wanted it to look like a movie that got found, that was made in 71, put in a vault, and somebody pulled it out and said: Look what we got. When you look at the pornography scenes, theyre kind of starkly lit, as it is on a film set, and its not beautiful: it looks like work or boredom, even. Not to say somebodys not going to get titillated they probably will but we didnt want that and we didnt try to do that. It is a challenge because you cant not show it. Then youre erring on the other side; you have to show what youre talking about.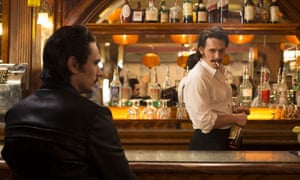 Read more: https://www.theguardian.com/tv-and-radio/2017/sep/10/david-simon-george-pelecanos-the-deuce-pornography-drama-interview-the-wire