September 6, 2017
Police have apologized and are investigating incident in which a detective handcuffed a burn unit nurse attempting to follow hospital policy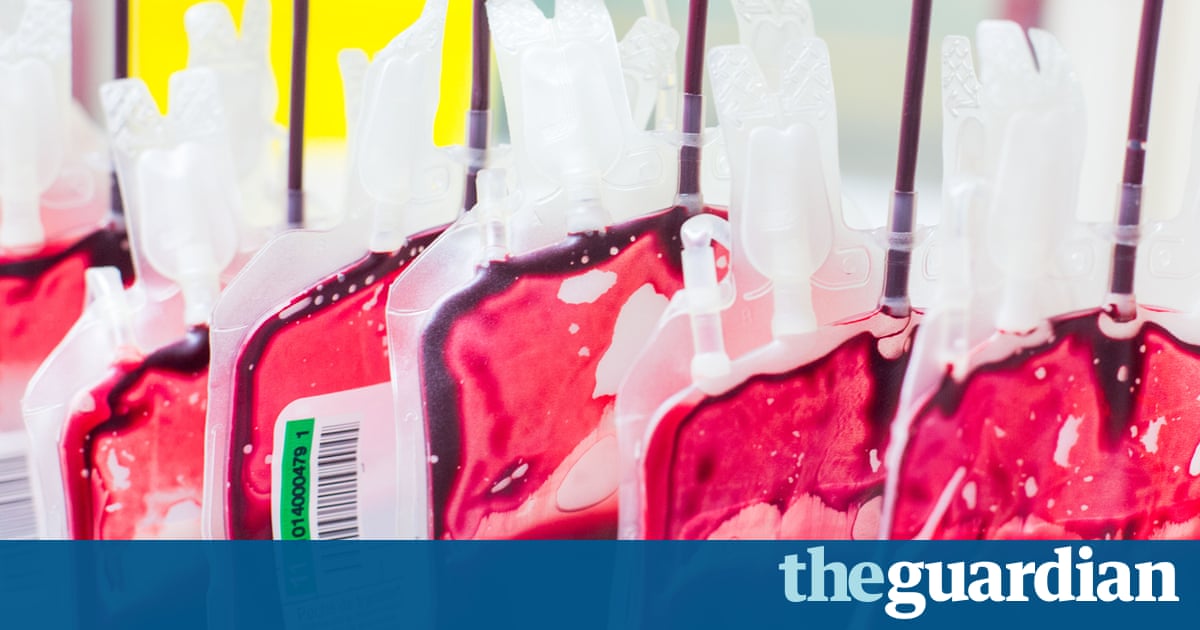 Salt Lake City police have apologized after an officer handcuffed a hospital nurse who refused to draw blood from an unconscious patient.
Police spokeswoman Christina Judd said the agency initiated an internal investigation within hours of the 26 July encounter between Detective Jeff Payne and University of Utah Hospital burn unit nurse Alex Wubbels that was caught on the officers body camera.
Payne is suspended from blood-draw duties but remains in his role as a detective in the investigations unit.
Judd said the assistant police chief had apologized to the hospital and that the department was alarmed by the video. The department was working to investigate what went wrong and seeking to repair an unfortunate rift, Judd said.
Wubbels showed videos of her arrest at the University of Utah Hospital in Salt Lake City to a news conference on Thursday. Her first duty was to her patients, she said.
The footage shows Wubbels dressed in blue medical scrubs and consulting colleagues for several minutes before presenting waiting officers with a printout of the hospitals policy on sharing blood samples to test for alcohol or drugs.
She tells the officers that under the policy, which she says was agreed with the Salt Lake City police department, she would need a warrant or the patients consent, or the patient would need to be under arrest.
Im just trying to do what Im supposed to do, thats all, Wubbels says, noting that the officers are meeting none of the criteria. A hospital supervisor, speaking through Wubbels cellphone, tells the officers they are making a huge mistake in threatening a nurse.
Payne becomes angered and grabs at Wubbels.
Were done, he says. Youre under arrest.
He then drags Wubbels outside as she screams.
Somebody help me! she says as Payne handcuffs her hands behind her. Youre assaulting me! Stop! Ive done nothing wrong.
The patient was a truck driver who arrived at the hospital comatose after being badly burned in a crash with a vehicle driven by someone fleeing police, the Deseret News reported.
Karra Porter, Wubbels lawyer, said the nurse followed the law and the police were wrong.
The University of Utah issued a statement saying it supported Wubbels and her decision to focus first and foremost on the care and well-being of her patient. The hospital said it had created a new policy with police that would preclude officers from arriving at patient care units in person for blood.
Judd, the police spokeswoman, said: We want to know where something went wrong, what we didnt know, and why we didnt know it.
The agency has met with hospital administration to ensure it does not happen again and to repair their relationship, Judd said, adding: Theres a strong bond between fire, police and nurses because they all work together to help save lives, and this caused an unfortunate rift that we are hoping to repair immediately.
Porter said Payne left Wubbels in a hot police car for 20 minutes before realizing that blood had already been drawn as part of treatment. Wubbels was not booked or charged.
This has upended her worldview in a way, Porter said. She just couldnt believe this could happen.
Read more: https://www.theguardian.com/us-news/2017/sep/01/utah-nurse-arrested-for-refusing-to-draw-blood-from-unconscious-patient